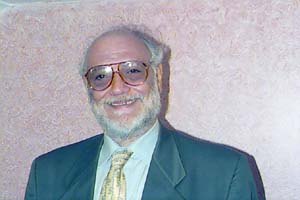 Message from the President of EBL, Gianarrigo Rona
Dear Friends,
We are now at the start of the Mixed Championships, and already several conclusions can be drawn.
This year there is a record number of participants and participating countries (35), for the both Pairs and the Teams. The Championships are also of an extremely high standard, with over 70 World and European Champions playing.
We all need to have the conviction that it is precisely these big, open events that provide the European Bridge League with the opportunity to move forward into the 3rd Millennium. Tournaments where anyone can participate, with no limit on numbers, where all can measure their own ambitions or simply have a chance to enjoy a big international event and have the thrill of playing alongside and against the great Champions. These Championships generate not only a superb sporting atmosphere, but also offer the opportunity to make and consolidate friendships, both of which have profound significance and are the primary characteristics of our discipline.
Concerning the media, here in Bellaria, three different television channels will have special coverage of the Championships and this can be directly attributed to the high number of participants.
Lavazza, I Consorzi del Prosciutto e del Parmigiano and Barilla have given us enormous help which will allow us to offer you refreshments and snacks during the Tournament. This will undoubtedly sweeten the atmosphere and help to put you at ease! In conclusion, I believe the Centro Congressi is an excellent venue for our purpose, due in no small part to the professionalism of the people responsible and the technicians who have placed themselves at our complete disposal.
I wish you all an enjoyable and successful Tournament here in Bellaria.
Message from Giovanna Melandri
Minister for Sports and Culture
Dear Mr President,
I personally wish to thank and welcome everyone to Bellaria where you are to participate in the 6th European Bridge Mixed Championships.
Bridge as a Mind Sport is a vehicle for socialising as well as being educational, ethical and cultural. It has been increasing in popularity and has been integrated into our society without distinction of race, creed or age.
Bridge is a discipline looked upon by the world of sport with attention as demonstrated by the recognition of the IOC and by its hoped-for presence at the Olympic Games as an Attraction Sport.
My best wishes to all of you and I hope that your participation in this event lives in your memory as a marvellous experience.
Giovanna Melandri
Minister